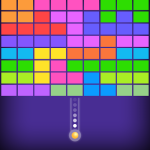 Brick & Ball: Brick Break Game
In this classic arcade style game shoot balls and break bricks to reach the goal! The more bricks you break, the better your score will be! Use a variety of unique power ups and abilities for maximum brick breaking excitement!

Line up the perfect shot to get bonus points! Pick up extra balls to increase your brick breaking power! Solve puzzles and clear levels with a variety of layouts and challenges. Enjoy a unique brick breaking experience!

FEATURES:
– Powerful abilities!
– Easy to play!
– Fun and challenging levels!
– 100+ exciting levels!
– Arcade style gameplay!
– Play offline!
– Free to play!
Features Of Brick & Ball​
"very good game. Thanks ❤️❤️❤️"
This is the best merge car I've ever play. So cool!
This game just wow. I love this game very much
We understand your requirement and provide quality works.
Where to find us
Willi Hafenschergasse 14, Vösendorf 2331, Austria