Maze Paint: Maze Puzzle Game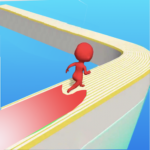 Maze Paint: Maze Puzzle Game
Become a secret agent and show off your ninja-like reflexes as you eliminate enemies and clear each level!

Maze Paint is the perfect blend of a maze game and spy game – it requires strategy to fill in each square without getting caught by enemies. Become a stealth assassin and color the tiles before the enemies erase your progress!

No wifi? No problem! Play offline anytime, anywhere! Test your skill as a secret agent by beating each strategy puzzle. Unlock new characters and skins as you solve puzzles and level up. Find hidden treasure chests to gain coins, then use those coins to increase a character's level!

Easy to play, hard to master. Do you have what it takes, secret agent?
We understand your requirement and provide quality works.
Where to find us
Willi Hafenschergasse 14, Vösendorf 2331, Austria